About Us
Integrity Ingenuity Gratitude
Kangxi Communication Technologies (Shanghai) Co., Ltd., or Kxcomtech, was founded by seasoned experts with global experiences in the field of RF chip design, application, production, and sales. With solid technical background particularly in the field of RF front-end, Kxcomtech now offers the industry its highly recognized RF front-end products with excellent balance of linearity and efficiency, based on combination of GaAs and CMOS technologies. Kxcomtech's product portfolio covers extensively the need of RF front-end market. Kxcomtech is more than willing to collaborate with its customers by providing an exellent solution that suit the application. It will continue to adhere to philosophy of "technology-based, chasing excellence", and will strive to become one of the top-notch RF semiconductor chip design companies in the world.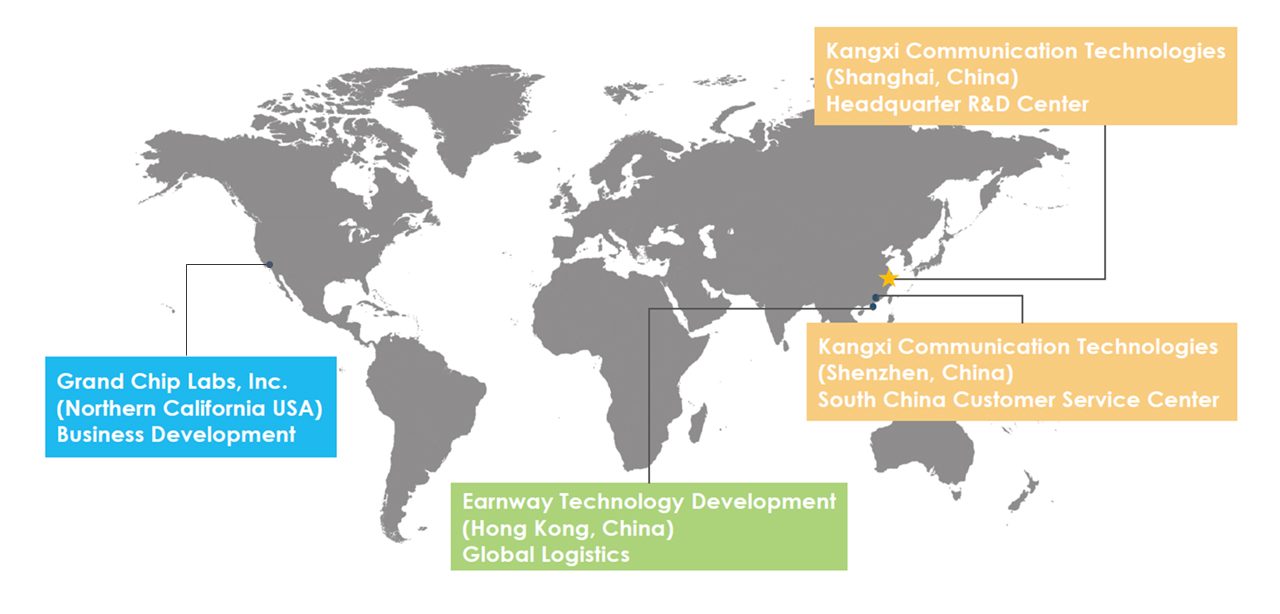 Sense of Worth
Integrity and trust, Benefits to everyone, Respect for Science
Spirit of craftsmanship, Be thankful, To benefit society
Leading RF Technologies, Bridging Wireless Communication
Mission & Vision
Maximize customer satisfaction.
Every employee can make the most value of his or her life in the company.