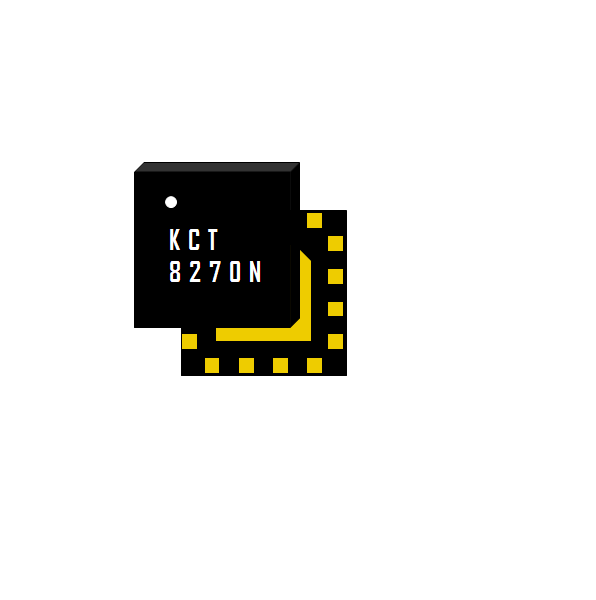 KCT8270N
2.4GHz High Efficiency DPD FEM Solution
产品介绍
KCT8270N is a fully integrated 802.11b/g/n/ac/ax/be WLAN RF front-end module (FEM) which incorporates key RF functionality, it is integrated with a highefficiency, linearizable power amplifier (PA), a low noise amplifier (LNA) with bypass, the associated matching network and a single-pole, double-throw (SPDT) switch all in one device.
KCT8270N provides an excellent heat dissipation environment for 802.11be network equipment which have multiple RF paths configuration. It achieves ultralow power consumption while providing a competitive EVM level when cooperates with the DPD algorithm. In addition, a DC voltage output power detector and a directional RF coupler are integrated to support closed-loop power control within the system.
KCT8270N is assembled in a compact, low-profile 3x3x0.76mm 16-pin LGA package. It is the perfect RF front-end solution for implementing 2.4GHz high performance WLAN systems supporting multiple standards.