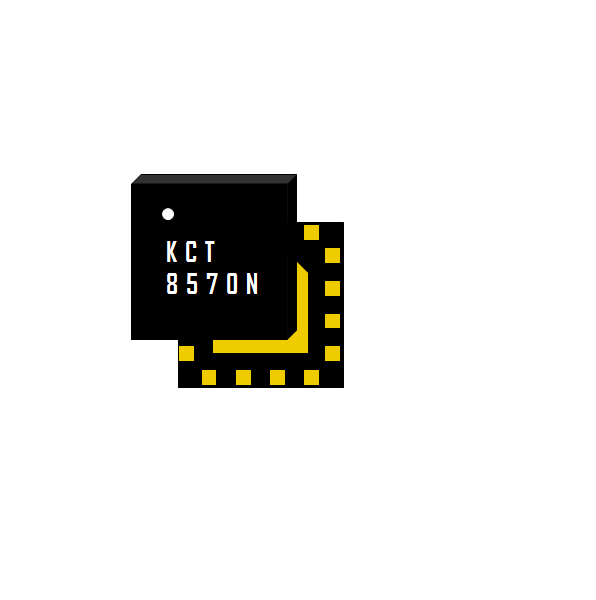 KCT8570N
5GHz High Efficiency DPD FEM Solution
产品介绍
KCT8570N is a highly integrated RF front-end integrated circuit incorporates key RF functionality needed for IEEE 802.11a/n/ac/ax/be WLAN systems operating in the 5.15-5.95GHz range. It integrates a high-efficiency, high-linearity power amplifier (PA), a low noise amplifier (LNA) with bypass, the associated matching network, and harmonic filters all in one device.
KCT8570N is a 5V supply voltage power amplifier that conserves power consumption while maintaining the highest linear output power and excellent throughput. A DC voltage output power detector and a digital enable control are also integrated. A coupler function is integrated to further improve the linearity of the FEM.
KCT8570N is assembled in a compact, low-profile 3 x 3 x 0.75mm 16-lead QFN package, which is an ideal RF front-end solution for implementing 5GHz highpower WLAN systems supporting multiple standards including 802.11a/n/ac/ax.