Global semiconductor crisis leads to polarization
Release time:2021-04-11 12:38:40Hits:
The world is known to be facing a shortage of semiconductor chips, which has affected the supply of everyday devices from smartphones to game consoles to cars.

Chip shortages will continue even in the second half of the year and will affect equipment makers' share prices in the coming months, OEMs said.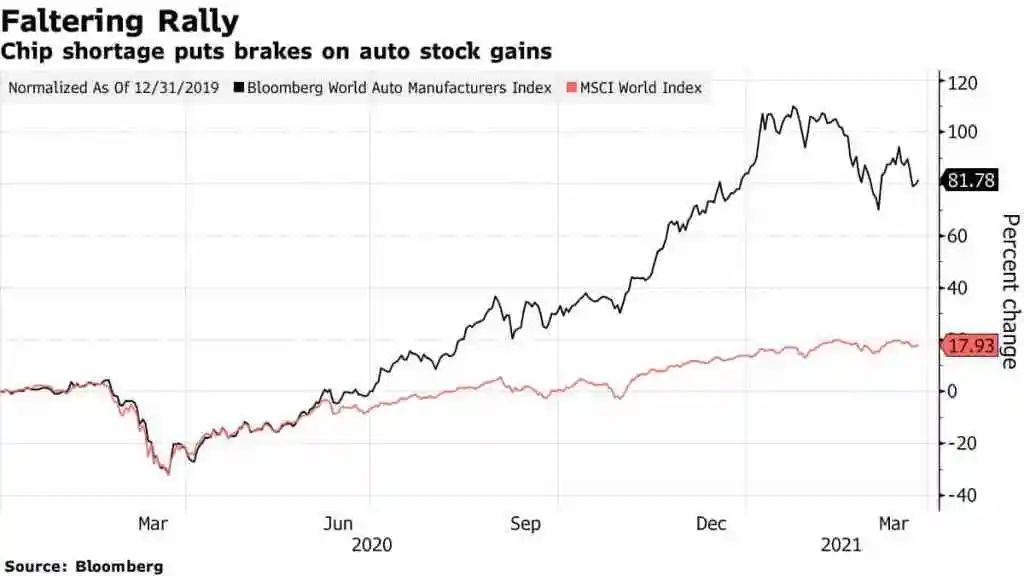 The chip shortage is largely due to growing demand for technical gear, due in large part to the pandemic, and exacerbated by winter weather in Texas and fires in Japan.
As the world is gripped by the COVID epidemic and chip shortages, there are many companies affected, as shown in the chart below.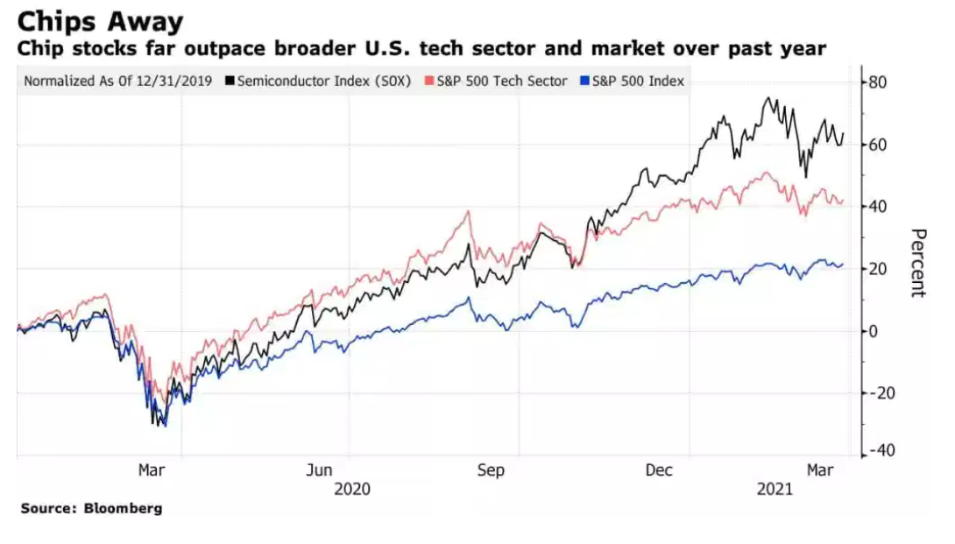 Car manufacturer

The auto industry, one of the hardest-hit sectors in the market, returned to business after the takeover. But now, chip shortages and fears of a renewed coronavirus pandemic have sent the Bloomberg Global Manufacturers Index down 14 percent from its all-time high on Jan. 25.

Volvo Group fell 7%, according to the latest report, because of a lack of semiconductor chips, the company has stopped production.

"Arguably, the auto industry has suffered the most damage, with a growing number of OEMs slowing down production or temporarily closing production plants."

In China, Geely Automobile Holdings Ltd. fell 19 percent last Wednesday, with even the country's Daiwa Securities pointing to a chip shortage that led to a downgrade and slashed valuations for this year and next.

Smartphones, Consumer Electronics

Smartphone maker Xiaomi Corp. fell 4.4 percent on Thursday after it warned component shortages could slow its growth in coming quarters, sources said. But, in the case of consumer electronics, it gives manufacturers the ability to raise prices and shift higher costs.

"Share prices did not react particularly negatively to the news and I think that is because demand for these commodities is picking up."

Lenovo Group Ltd had reported earlier that it could not fulfill all customer orders due to a lack of components. However, demand for company laptops has soared as people who work at home buy them, and inventories have doubled since last August.

Sony had earlier reported that it might not be able to meet demand for its new console in 2021 due to production bottlenecks. However, the company's stock hit a 21-year high in February, although it has since fallen 8.2 percent.

Chip manufacturers


Ultimately the industry at the center of everything, the global semiconductor shortage has led to increased value for chip makers. Most semiconductor companies are expected to report strong results in the first and even second quarters of this year.

"For semiconductor manufacturers, this is all good news. This tightening - capacity utilisation, rising prices, very, very robust demand - always means that they are turning out very very strongly. "

On the stock market, European auto chip supplier Infineon Technologies is up 12% this year, while Italy and France Semiconductor is up 5.6%. In the U.S., Texas Instruments Inc. rose 15 percent, And NXP Semiconductors NV and ON Semiconductor Corp. fared better, 25% and 24%, respectively, while the Philadelphia Semiconductor Index rose 11%.

The biggest winner from the crisis is TSMC, which is operating at almost its full capacity to keep up with the surge in demand. TSMC shares are down 12 percent from their Jan. 21 record, but are still up 11 percent this year. It seems the global industry is relying on China-Taiwan chipmakers to ease the crisis.


— END —
---