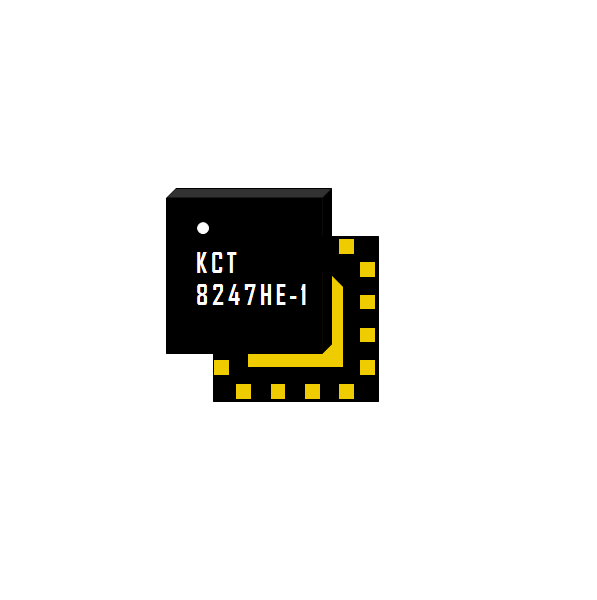 KCT8247HE-1
2.4GHz Mid-High Power 802.11ax RF Front-end Module
Introduction
KCT8247HE-1 is a fully integrated 802.11b/g/n/ac/ax WLAN RF Front-end module (FEM) which incorporates key RF functionality. It is integrated with a high-efficiency power amplifier (PA), a low noise amplifier (LNA) with bypass, the associated matching network and a single-pole, double-throw (SPDT) switch all in one device.
The PA power detector and a digital enable control are also integrated.
KCT8247HE-1 is assembled in a compact, low-profile 3*3*0.57mm MIS-16L package. It is the ideal RF Front-end solution for implementing 2.4GHz high performance WLAN systems supporting multiple standards.