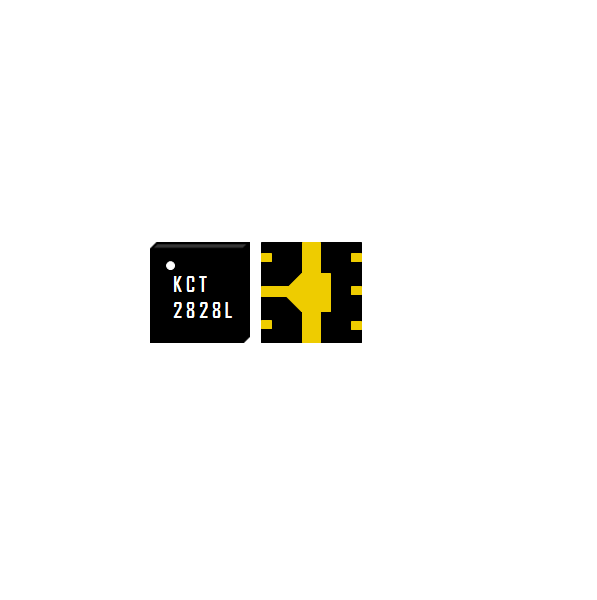 KCT2828L
1.0 ~ 6.0 GHz Low insertion loss SPDT RF Switch
Introduction
KCT2828L is a single-pole, double-throw (SPDT) switch intended for mode switching in WLAN applications. Using advanced switching technologies, the KCT2828L maintains low insertion loss and high isolation for all switching paths.
The high-linearity performance and low insertion loss achieved by the switch make it an ideal choice for low-power transmit/receive applications. Depending on the logic voltage applied to the control pin (VC), the RFC pin is connected to one of the two switched RF outputs (RF1 or RF2) using a low insertion loss path, while the path between the RFC pin and the other (RF2 or RF1) pin is in a high-isolation state.
The switch is manufactured in a compact, 1 × 1 × 0.55 mm, 6-pin DFN ultra small package.
KCT2828L has the characteristics of low insertion loss, high isolation, and low power consumption. It is an ideal RF switch solution for IEEE 802.11b/g/n/ac WLAN systems.