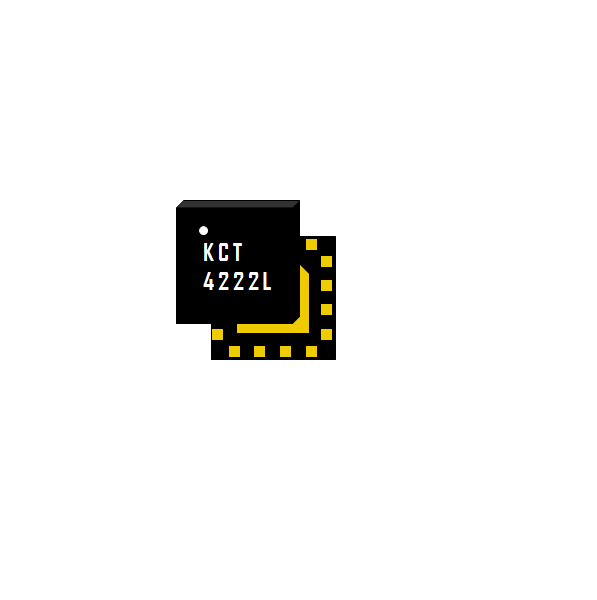 KCT4222L
2.4GHz Low Noise Amplifier with Switch Module
Introduction
KCT4222L is an integrated Front-End module (FEM) which integrates a low noise amplifier (LNA) with bypass, and single-pole double-throw (SPDT) switch in one device. KCT4222L has a low noise figure (NF) and simple control logic.
KCT4222L operates at 3.3V and draws low current. In the transmit mode, a shutdown function saves power when the device is inactive.
KCT4222L is assembled in a compact, low-profile 2.3x2.3x0.55mm 16-pin QFN package. KCT4222L is the ideal RF front-end solution for implementing 2.4GHz high-power WLAN systems supporting multiple standards including 802.11b/g/n/ac.